How to Wear Bold Brights as Eyeshadow; Inspired by Celebs
Learn how to wear bold bright colors as eyeshadow
Even though until recently it was taboo to dab so much eyeshadow on your eyes, what with the inspirations from celebrities such as Natalie Portman and Lily Rose Depp, the beautiful glittery reds to pinks have really made their way to our lids.
If you too wish to spice up the generic makeup try these looks inspired by celebrities. Because how could a little colour hurt anyone?
Reds
Celeb Inspo: Lady Gaga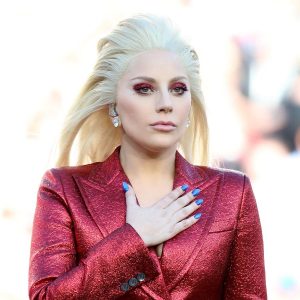 As Gaga's vocals her dashing electric eye shadow wowed the crowd at the Superbowl this year. Her red glittery eyeshadow went amazingly hand in hand with her Gucci metallic red suit and sky-high platforms.
We suggest you to start out with a matte red eyeshadow such as Mac's Red Brick Shade or Kylie Jenner's Burgundy Palette Kyshadow. Dab the red glitter on it afterwards. Try out Makeup Forever's glitter shadow in N7 red or Ilamasqua's Pure Pigment in Berber.
Blues
Celeb Inspo: Lily Rose Depp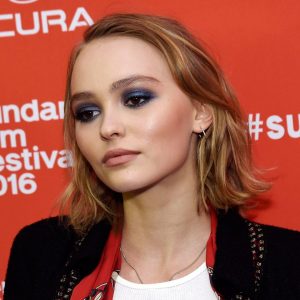 An elegantly dabbed blue eyes have been the latest choice of some high-profile ladies such as Gigi Hadid and Alessandra Ambrosio. However, we specially loved this gorgeously smoked-out mysterious blue Lily Rose Depp wore recently.
Planning to try out this look? Try a cream stick such as Clinique's Chubby Eye Stick in Big Blue and smoke the look with Kylie Jenner's Royal Peach Palette that comes with an elegant royal blue. Or you can try a darker shade from L'oreal Paris' Eye Quad in Turquoise Spell.
Lilacs
Celeb Inspo: Rihanna
Rihanna matched her Armani Prive dress in Lilac with a gorgeous dab of lilac on her lids. Try to create the look with Clinique's Lavender Out Loud or BareMinerals' light lavender Princess Shade. If you are going for a bit of a dramatic look mix the look with Makeup Forever's Aqua Cream in Purple.
Pinks
Celeb Inspo: Olivia Wilde
We love the looks from both Hailey Baldwin and Olivia Wilde. Wilde rock the pink on lids for The Golden Globes 2016. But Hailey mixed and matched the pale pink with her beautiful blonde hair. We love Mac's Pigment in Fuchsia or Rose with Mac's Technakohl Liner in Funfare.