30+ Short Outfits Ideas to Beat the Heat
With the summers approaching, the scorching heat may prickle our skin
With the summers approaching, the scorching heat may prickle our skin but can we ladies hide under air-conditioned rooms with our pyjamas? Well, a big no!! Heading out and exploring is always exciting, no matter what season it is! But summers throws one complication to we ladies, what to wear!!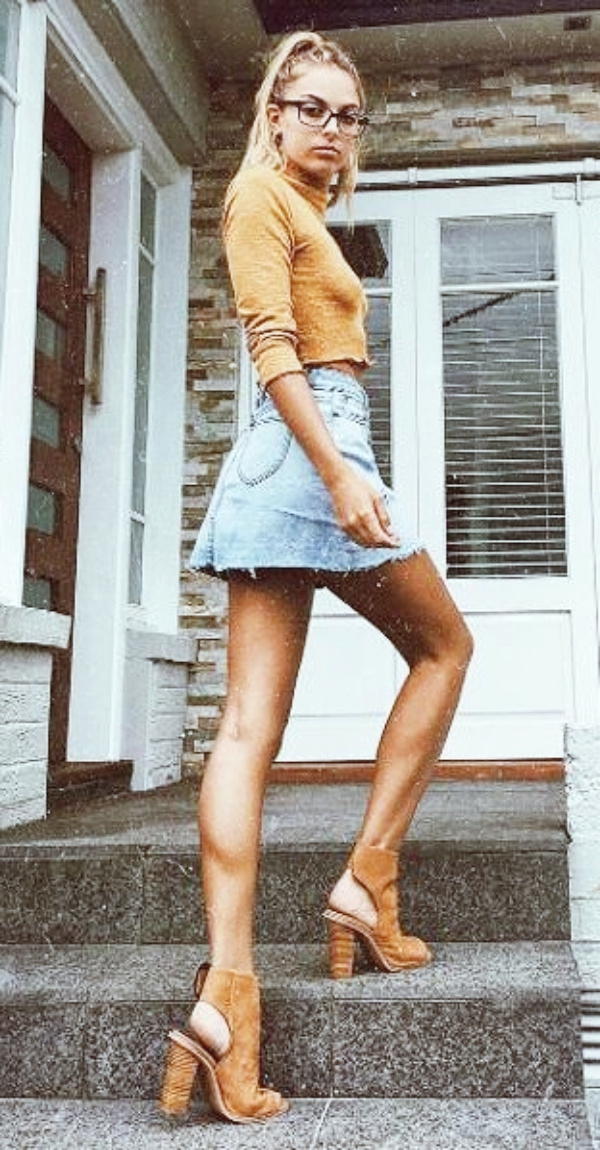 What if I catch the complication and turn with an answer to you all! Isn't this a knockoff? So, let us swing around in summers with some super stylish outfits. Choosing an outfit is like swiping left or right, mind rolls off all the kinds of stuff in wardrobes; it's too intoxicating when short dresses are on the top of our wardrobe choice.
All New Rompers
When you get to try a new look and it's refreshing for blazing weather, a romper grasps them all. A casual romper can be picked up for day outs while a couture one can turn out you to be a party girl. Wear your gladiators with it and you are awesome to go!
Floral Dresses are Evergreen yet Flawless
Do we really need to give a second thought to a pretty short floral dress? It can beat the treat along with heat. Floral prints go with both bright and dark colours, the colours just twirl the occasion for which outfit is styled. Why don't you braid a portion of your hair, it just complements the look?
Add flairs to Skirt
Skirts are never boring, especially when you add flairs to them. Or Pair the Tulle skirt with a fitted top to give you that Barbie look and Barbie's head out in summers. Just add a pair of Barbie shoes and you look like Cinderella! If you are an office girl or a hangout chic, culottes are must have in the wardrobe. Finish off the look with the top and a blazer for the formal look.
Conquer with Denim Shorts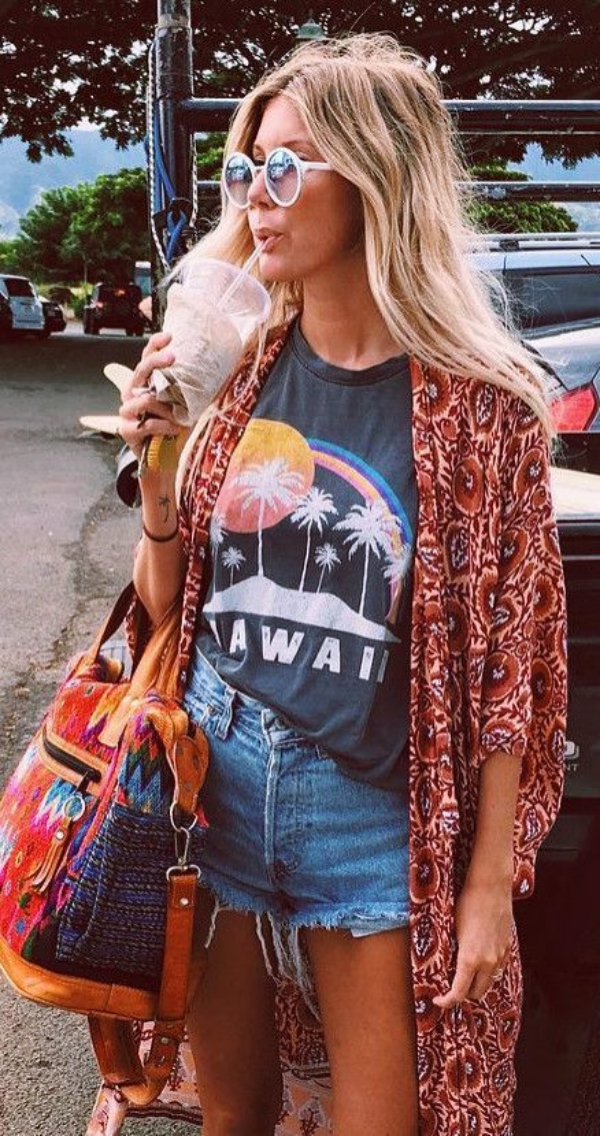 Summers can never say a goodbye without saying hello to our favourite denim. A denim dress has no substitute. Brace with a broad belt on your waistline to finish off the look. Denim shorts are the best mate for travelling, hanging out and anything. Get off with your white sneakers, you look flawless! Going to rock the party, complete the look with a halter top. What about putting up an embellished necklace with the attire? Try it and know it!
Lifting the Weight Off the Shoulders
Don't shed weight off the body, let our shoulders take it that way. Wear an off-shoulder dress just enumerating freedom and grace to your look. Choker on your neck with off shoulder top count as a Lollapalooza on your bare neck.
Slay with Striped Dress
Striped is the new black! A short striped dress with shimmery heels would be slaying. You can add a light shining bracelet on your wrist can force the people to stare at you! Secretly, every girl wants this!
Midi Dress reviving the old Me!
We can't bring back the childhood; yet feel it with a modish midi dress with blocks. You can sneak into bright colours for finding that perfect midi dress for summers with sneakers. Don't forget to loosen up your hair and blushing a little pink shade on your cheeks. You are back to juvenile days!
Not so formal Tee Shirt Dress
Do shirts always sound formal? Break the ice, pair your favourite shirt dress with sneakers to meet your friends, colleagues or hit the dance floor. The last thing I need to bother about, with this outfit is accessories, you seem nonpareil!
Embracing Body Hugging Dress
Heat make you sweat, you lose the inches; so, you can fit around your body-hugging dress. Combine your dress with laced up sandals and hair lying on one shoulder. Embrace your curves, summer will not last long! Know about every kind of dress and figure out what all dresses you still don't have in your wardrobe.
Crop the Top or Rip off with Cold Shoulder Top
High waist shorts and the cropped top can be virulent and classy; fix it up with your flip-flops. A sunny day will turn to be cool for you, isn't it? Match the prettiest cold shoulder top with your ready shorts/skirt. After all, you need the chill coming off your cold shoulder to eff off the sun.
Summers rolling you lazy makes it difficult to decide what to wear. The best option is to style your tank top with shorts: comfy and laziest bestow. Layer it with Shrug to give them an entirely different look. A cherry on the cake is: they compensate for the old outfits. So, Shrug it ON!